Booking Online
Best Rate Guaranteed
Arezzo Equestrian Centre – Events of 2018 April
The Equestrian Centre of Arezzo and is one of the largest and most important Show Ground in the world dedicated to horse riding.
Over the years, the area has been transformed into the Arezzo Equestrian Centre with its 32 hectares of land, 118.000 square meters of sports facilities, 3 golf games including 1 budding (1.8 hectares) considered among the best in the world, 4 labor courts and 1 indoor (70×30) and 400 boxes for guests.
But the AEC is not only this, it is also research and development of Top Sport events as: Toscana Tour, Global Champions Tour, Rider Tour, Equestrian Style, Pony Mania, CSIO Junior and Young Riders, Pony CSIO, Italian Championships, Final circuit FISE-UNIRE young horses and other events such as the Italian Quarter Horse Championship and the Italian Attacks Championship.
Arezzo Equestrian Centre is the new reality of equestrian sports, a meeting point for people who love the world of horses, for enthusiasts lovers and for anyone who decides to tie its image to the most exclusive, elegant and refined circuit events in Italy.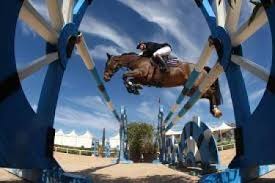 All the events of APRIL:
from 26th March to 1st April, Toscana Tour CSICh-A CSIYH-1 CSI 1* CSI 2* CSI 3* CSIJ-A CSIP-A
from 2nd to 8th April, Toscana Tour CSICh-A CSIYH-1 CSI 1* CSI 2* CSI 3* CSI 4 * CSIJ-A CSIP-A
from 12nd to 15th April, CAMP. ITAL. SENIORES ASSOLUTO + CAMPIONATI / CRITERIUM / TROFEI SENIORES – AMAZZONI – AMBASSADOR – INTERFORZE
CONTACTS
Località Gentile, 49 (San Zeno)
52100 Arezzo
Tel. +39 0575 99204
E-mail: info@arezzoequestriancentre.com
N 43.41983°, E 11.82200